NEDAERO is distributor of Emergency Locator Transmitters (ELTs) of Orolia Kannad McMurdo.
NEDAERO offers ELT solutions for all civil and military aircraft types & operators.
General Aviation:
The McMurdo Kannad Easy, for example, offers a complete solution for aviation safety needs in only one box. It includes the revolutionary Integra ELT, the external antenna and other accessories which allow for an easy and quick installation.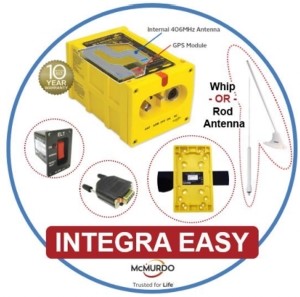 Commercial Aviation:
McMurdo's Kannad Integra ELT, for example, is the world's only ELT with built-in antenna and GPS redundancy to maximize your chance of rescue. And, McMurdo's Kannad Survival ELTs are a key part of airlines' emergency equipment.

The McMurdo Kannad 406 Survival ELT provides a direct connection to global Search And Rescue (SAR) services when an emergency situation occurs.
The Kannad 406 Survival ELT is programmed with either the aircraft tail number, a serial number or the aircraft operator designator. This operation takes only a few seconds with the programming equipment and there is an optional dongle that can be supplied with the ELTS.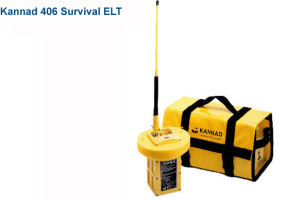 Helicopters:
McMurdo Kannad Integra 406 AF-H, for example, is the ELT of choice for several of the leading helicopter manufacturers due to its internal 406MHz antenna and embedded GPS design.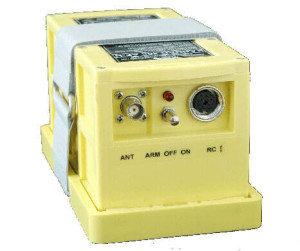 Specially designed for helicopters, the McMurdo Kannad Integra 406 AF-H has an internal 406MHz antenna and a complete internal GPS.
Sending a distress message with GPS coordinates enables rescuers to come directly to you, rather than search the area.
The built-in GPS, and the internal antennas, mean the McMurdo Kannad Integra 406 AF-H can be used away from the aircraft without adding an auxiliary antenna.
Emergency Locator Transmitters
INTEGRA ELTs are an extension of the range of KANNAD ELTs. The development of this type of ELTs is based on
the improvement of safety of flights either for light aircraft, business aircraft or commercial aviation.
The INTEGRA ELTs family is composed of AP types (Automatic Potable) and AF types (Automatic Fixed).
Both versions must be connected to an External Antenna, the AP version can be removed from the aircraft and
used as Portable (or Survival) ELT when used outside and connected to an Auxiliary Antenna.
The safety of flights of INTEGRA ELTs is strengthened thanks to a built-in GPS giving a more accurate position
transmitted within minutes following the distress and an Integral Antenna which may replace the external antenna
in case on unavailability of this last one.
In the event the External Antenna is unavailable due to the crash, the Integral Antenna will replace it to transmit the
406 MHz signal to the Cospas-Sarsat satellites. On AP / AP-H types, survivors can remove the ELT from the aircraft
and use it as portable ELT thanks to an Auxiliary Antenna.
AF INTEGRA (ER-N) (P/N S1851501-03)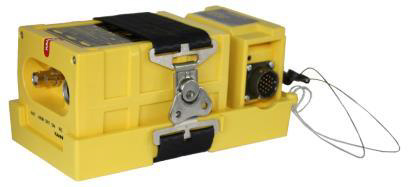 Automatic Fixed ELT GPS Capable to be permanently attached to the aircraft & connected to an external antenna. For Fixed wing aircraft but can also suit helicopters, with a special mounting tray (45° nose down)
AP INTEGRA (ER) (P/N S1850501-01)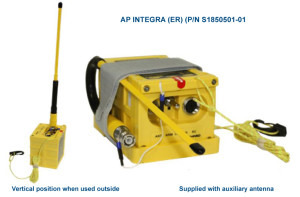 Automatic Portable ELT GPS Capable to be rigidly attached to the aircraft before crash & connected to an external
antenna but readily removable from the aircraft after crash to be used as survival ELT (PLB). For Fixed wing aircraft but can also suit helicopters, with a special mounting tray (45° nose down).
McMurdo Kannad Integra ARINC429 Nav
This is a navigation interface providing a continual and ongoing source of GPS data to the revolutionary McMurdo Kannad Integra (ER-N) ELT (Emergency Locator Transmitter). This interface ensures the availability of location data when, for whatever reason, the Kannad Integra (ER-N) ELT's internal GPS cannot receive a signal. In this instance the interface provides back-up GPS position data taken from the aircraft's own panel mounted GPS.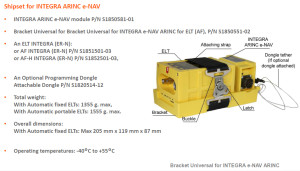 Personal Location Beacon (PLB) Fastfind 220
A Personal Location Beacon (PLB) is a personal safety device designed to alert search and rescue services and allow them to quickly locate you in the event of an emergency, on land or sea.
A PLB uses an internal GPS receiver to pinpoint your location to within 62m. Once in the area, rescue services are then able to pinpoint your precise location using the inbuilt 121.5Mhz homing transmitter.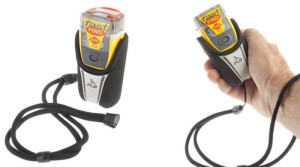 Antennas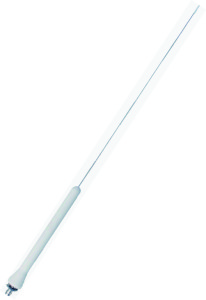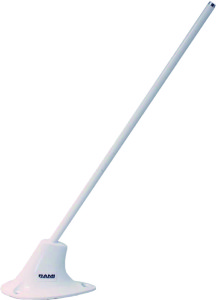 Blade Antenna
Rod Antenna
Whip Antenna
GADSS Compliant Distress Tracking ELT
Kannad GADSS ELT-DT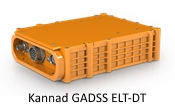 The Kannad GADSS ELT-DT is a fixed Emergency Locator Transmitter – Distress Tracking type, designed to meet the ICAO GADSS ADT requirement which will be applicable in January 2021. Adaptable to any commercial aircraft, its programmable trigger-in-flight capability detects imminent distress situations and automatically sends a secure 406MHz distress signal including the accurate aircraft position. The operator ground activation service ensures that the aircraft is autonomously tracked and reporting a notification of distress to the relevant authorities.

More info ….
More products of Orolia Kannad McMurdo are available, please contact us at parts at nedaero dot com for a quotation or get information about the complete product range.