Don't miss out on the discounts!
NEDAERO will be clearing out stock in upcoming months. We sell stock at a substantial discount! Parts ranging from helicopter windows to excess exchange parts and from starter generators to transceivers.
Selected parts are listed here and regularly we will release new items, of course you can expect attractive promotions.
Stock SALE!
Please check our items and contact our Customer Service Department for your bargain:  parts at nedaero dot com or give us a call: +31 172 796 550.
Notice: at a reduced price – as long as supplies last!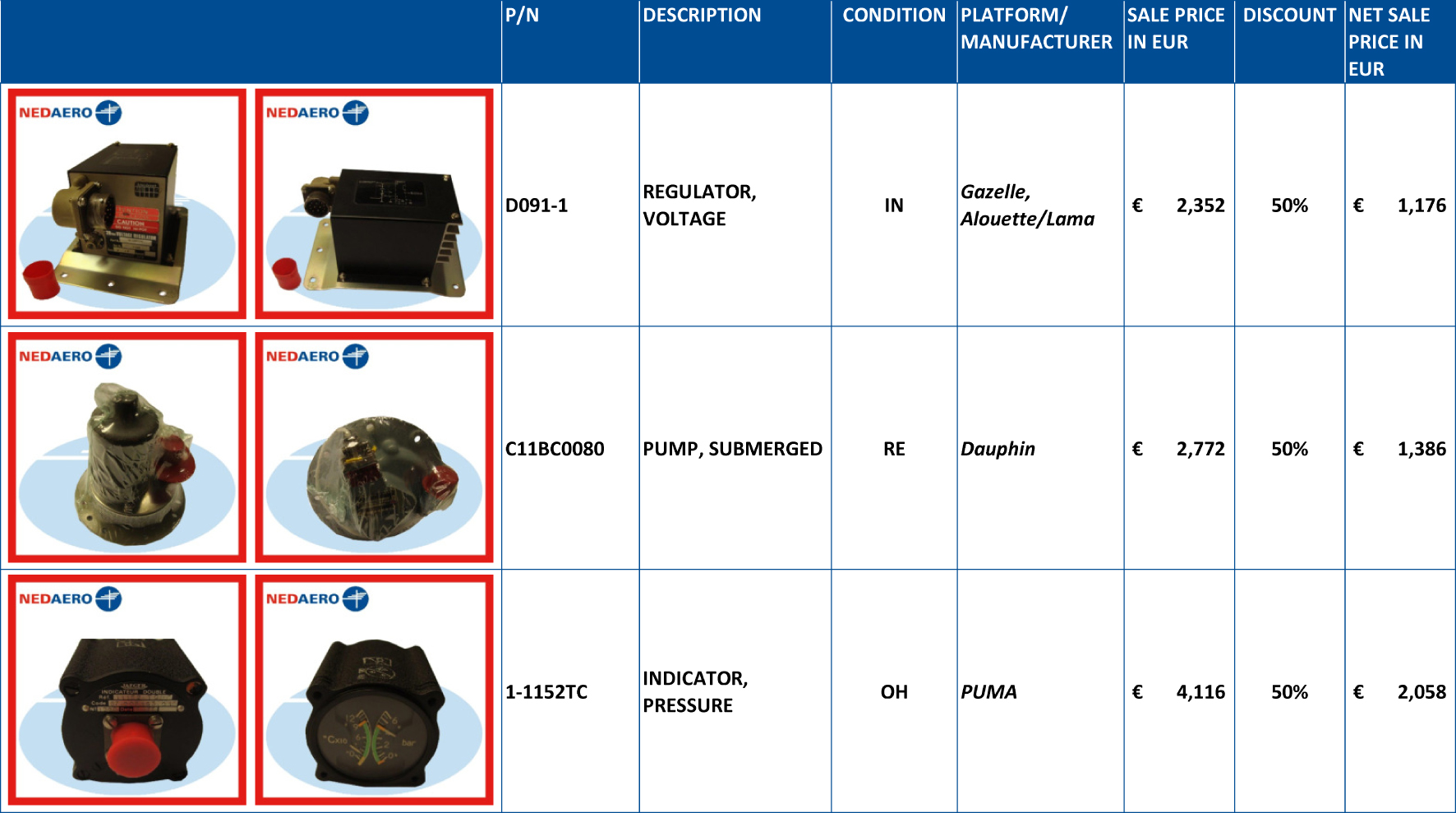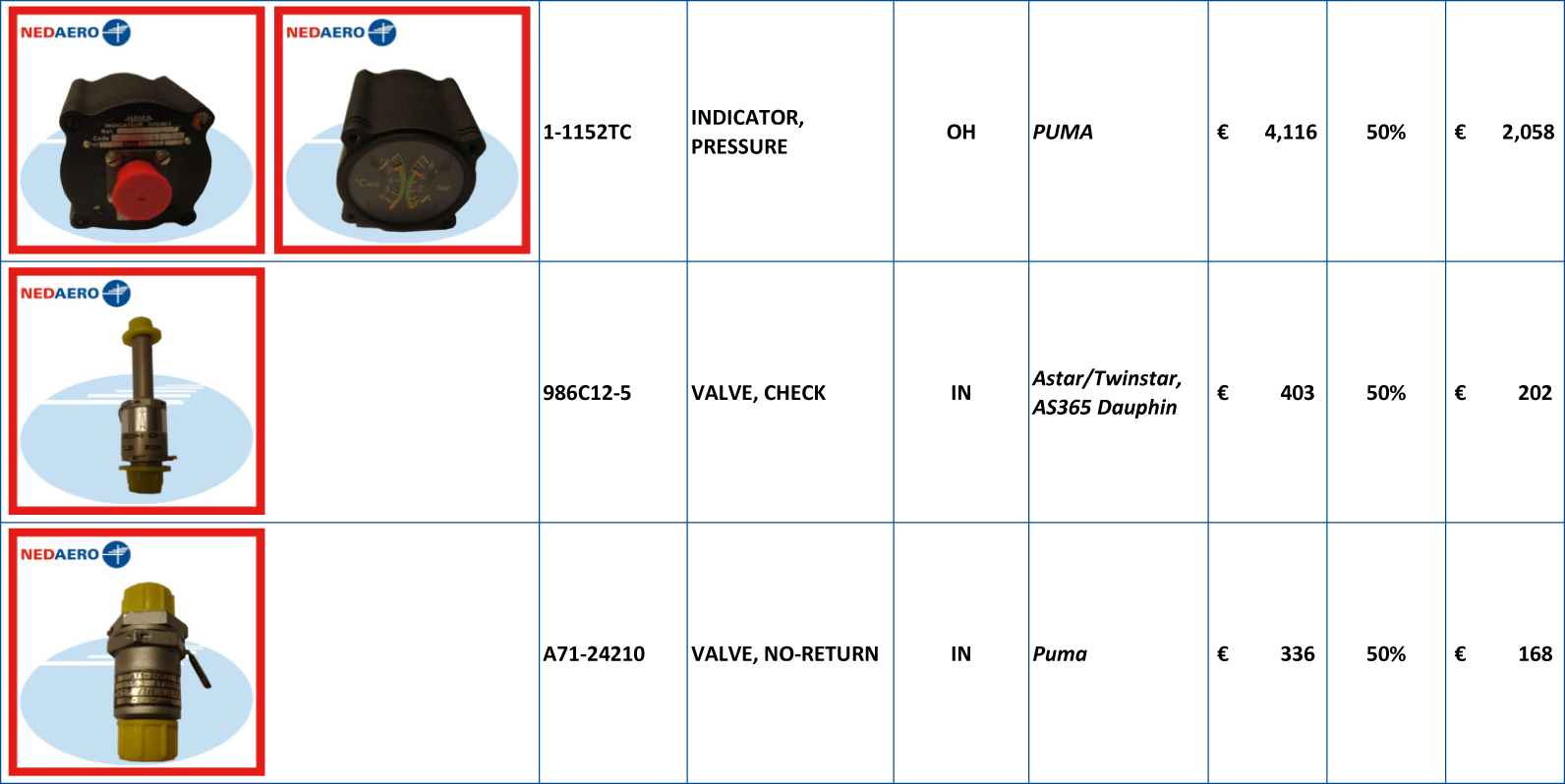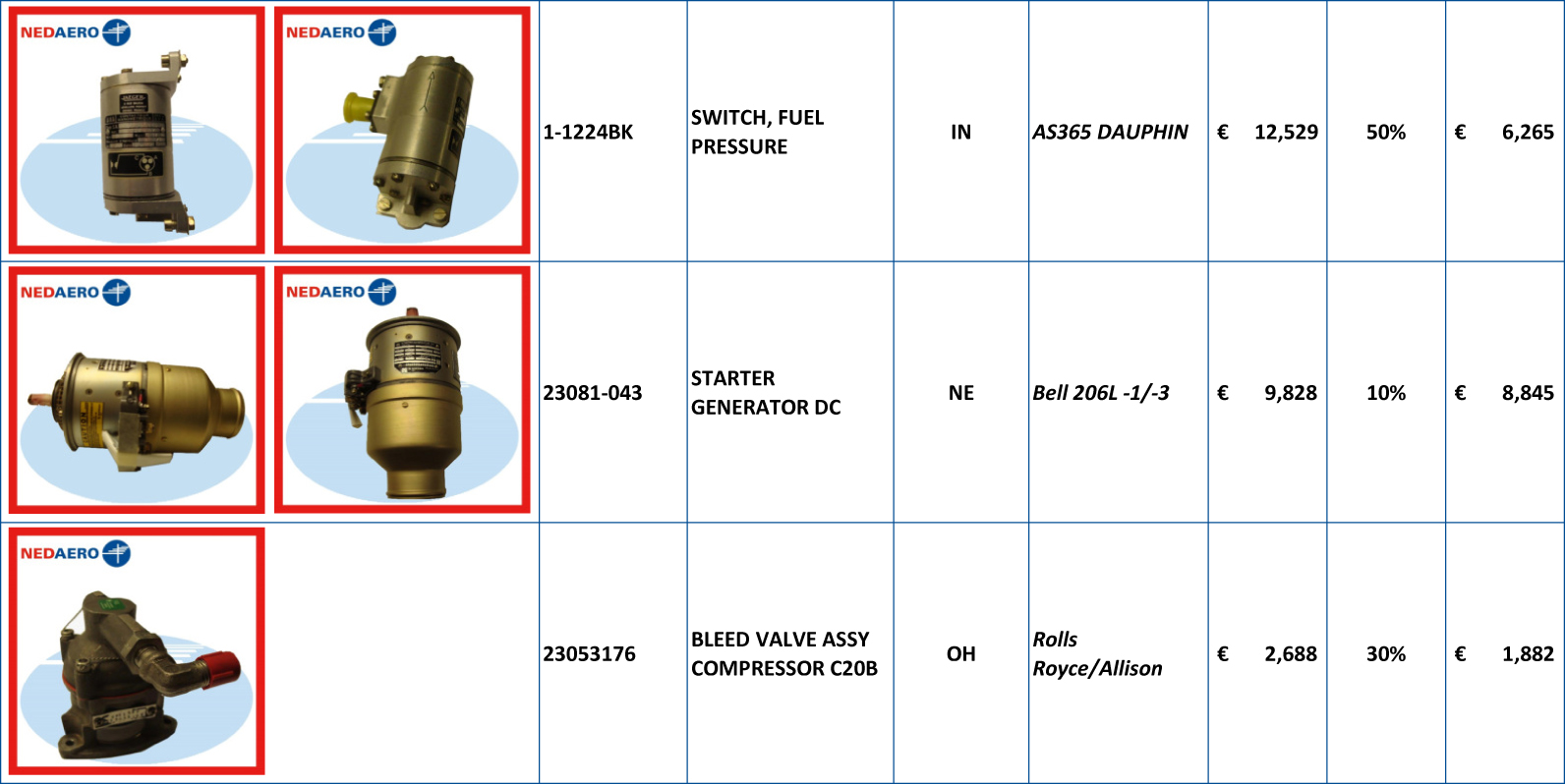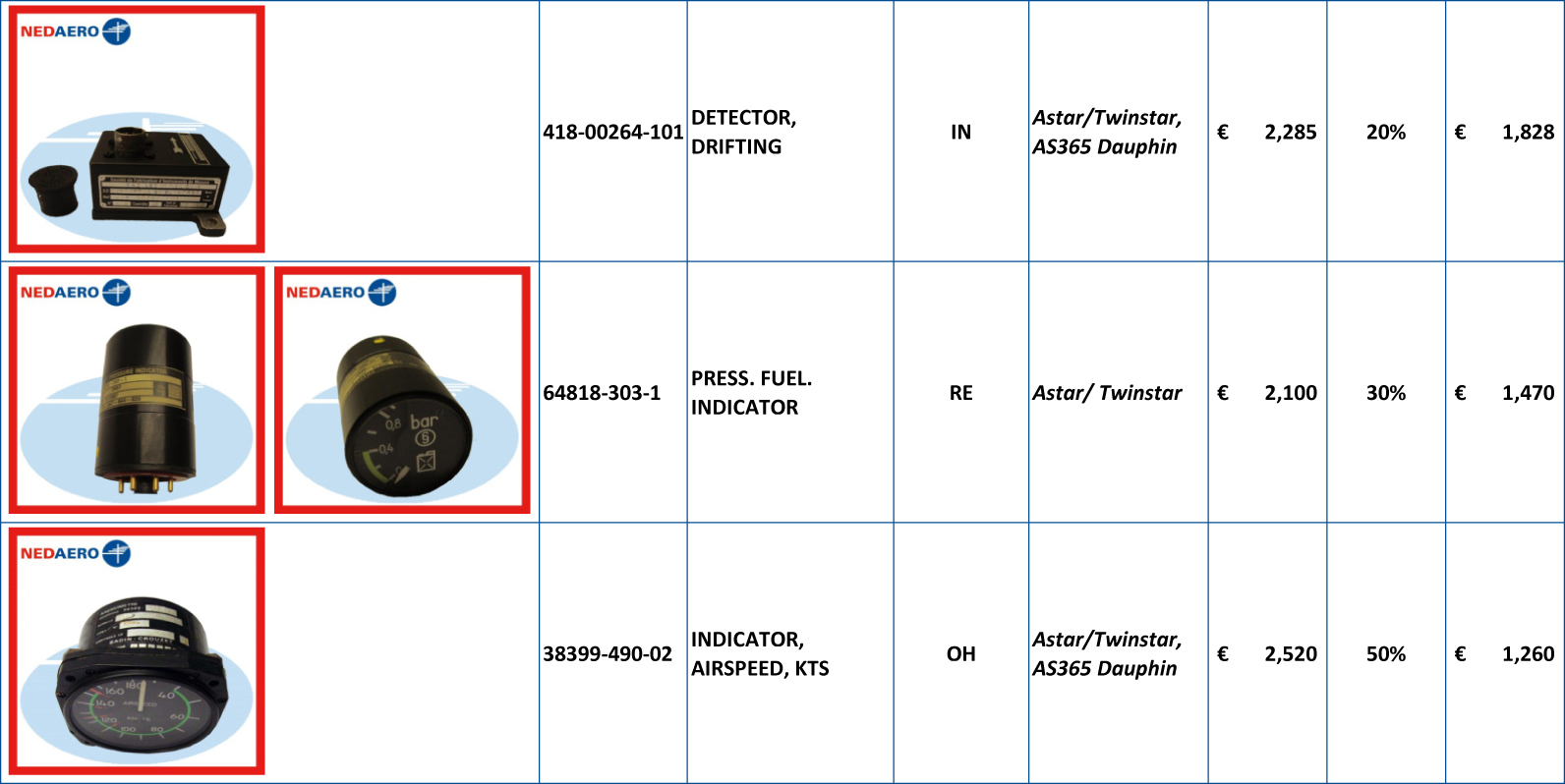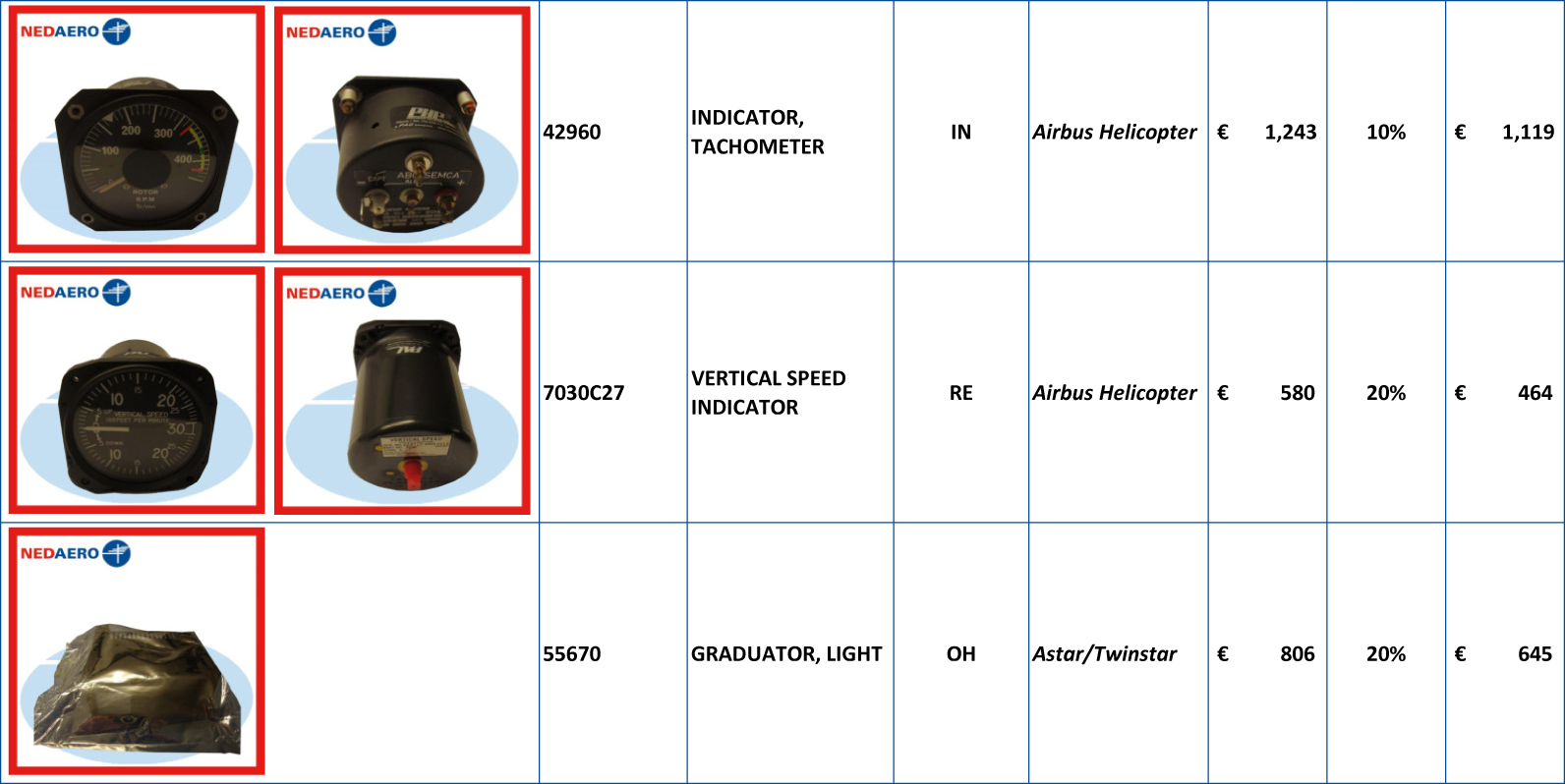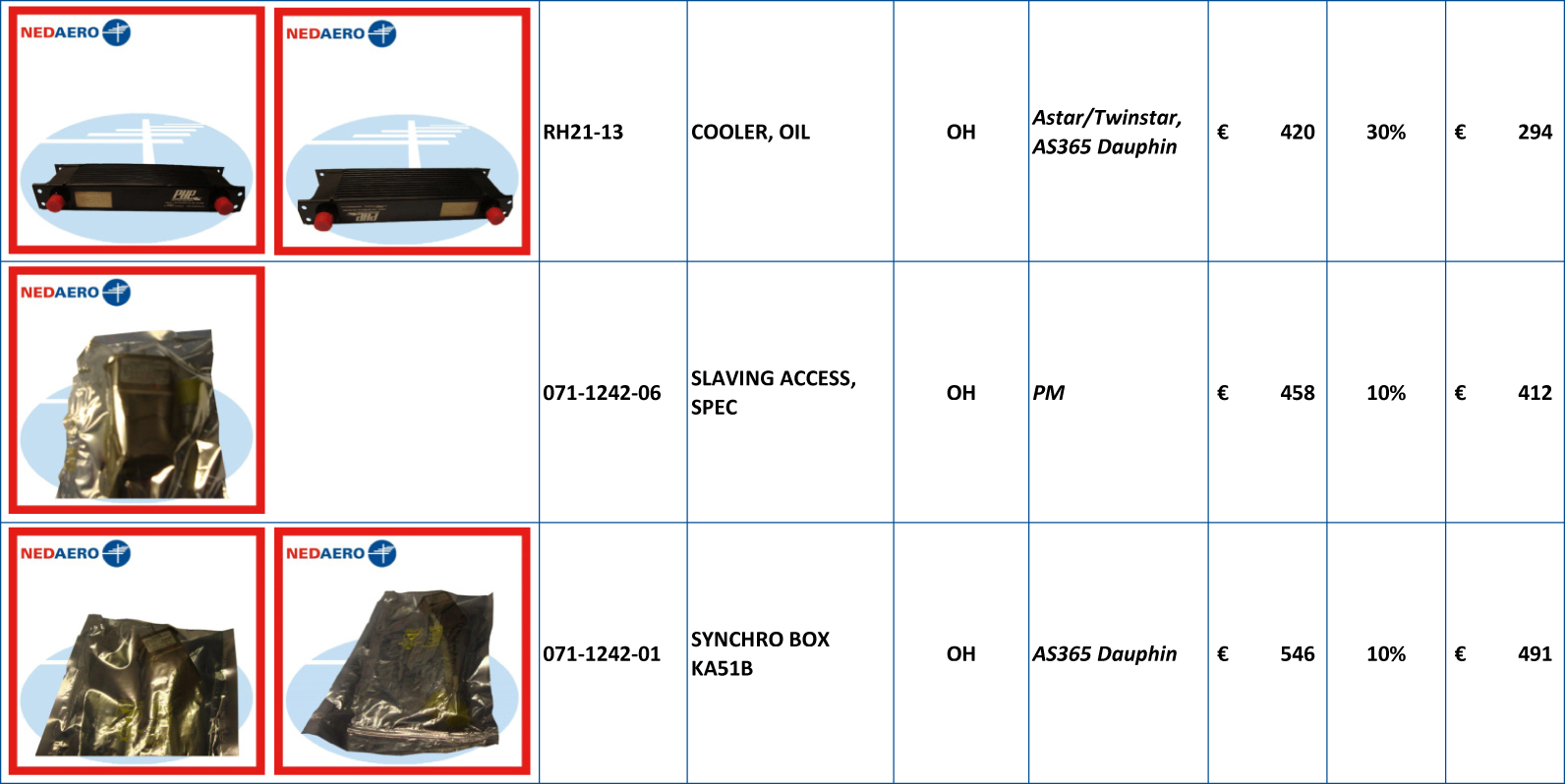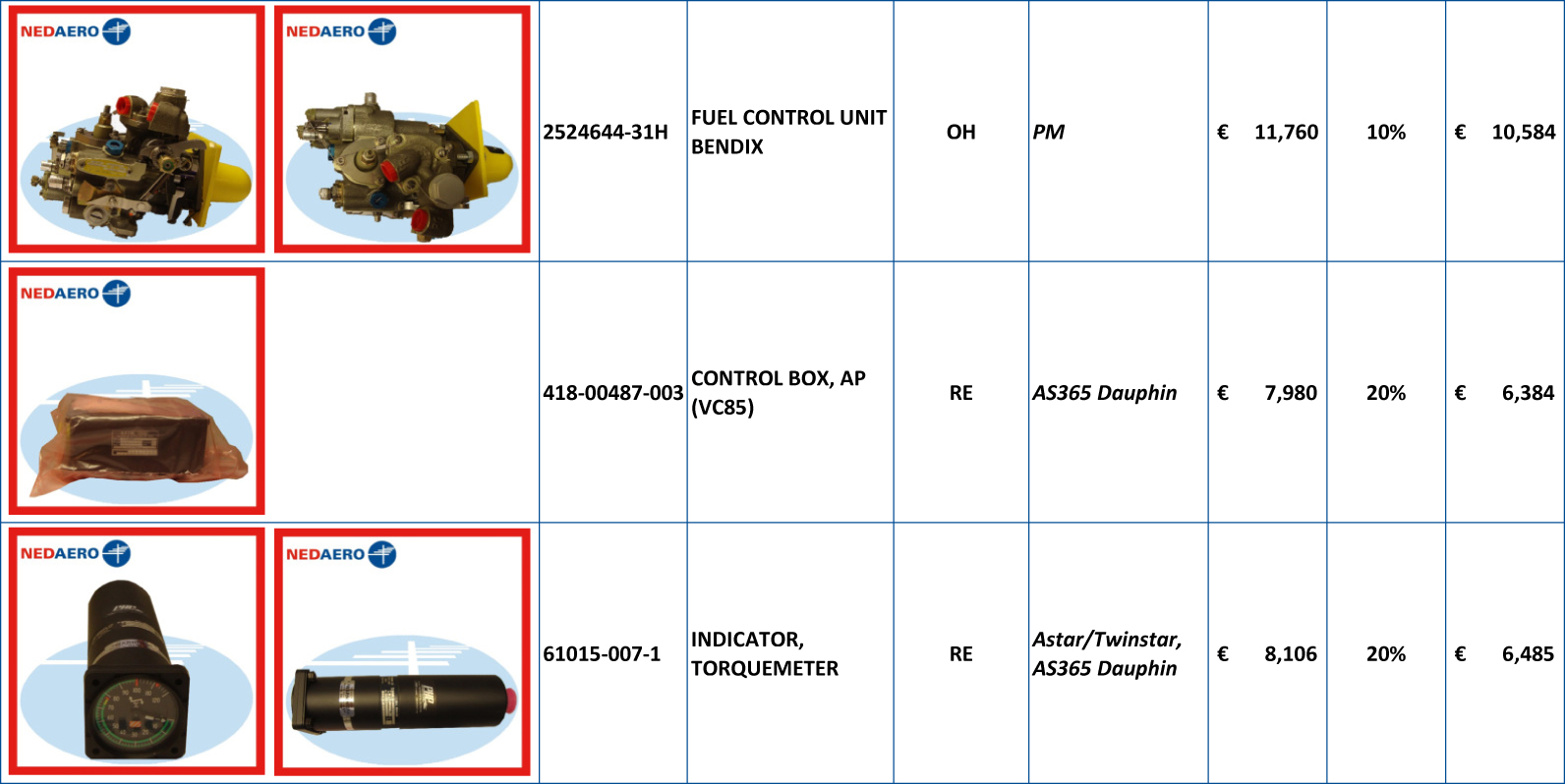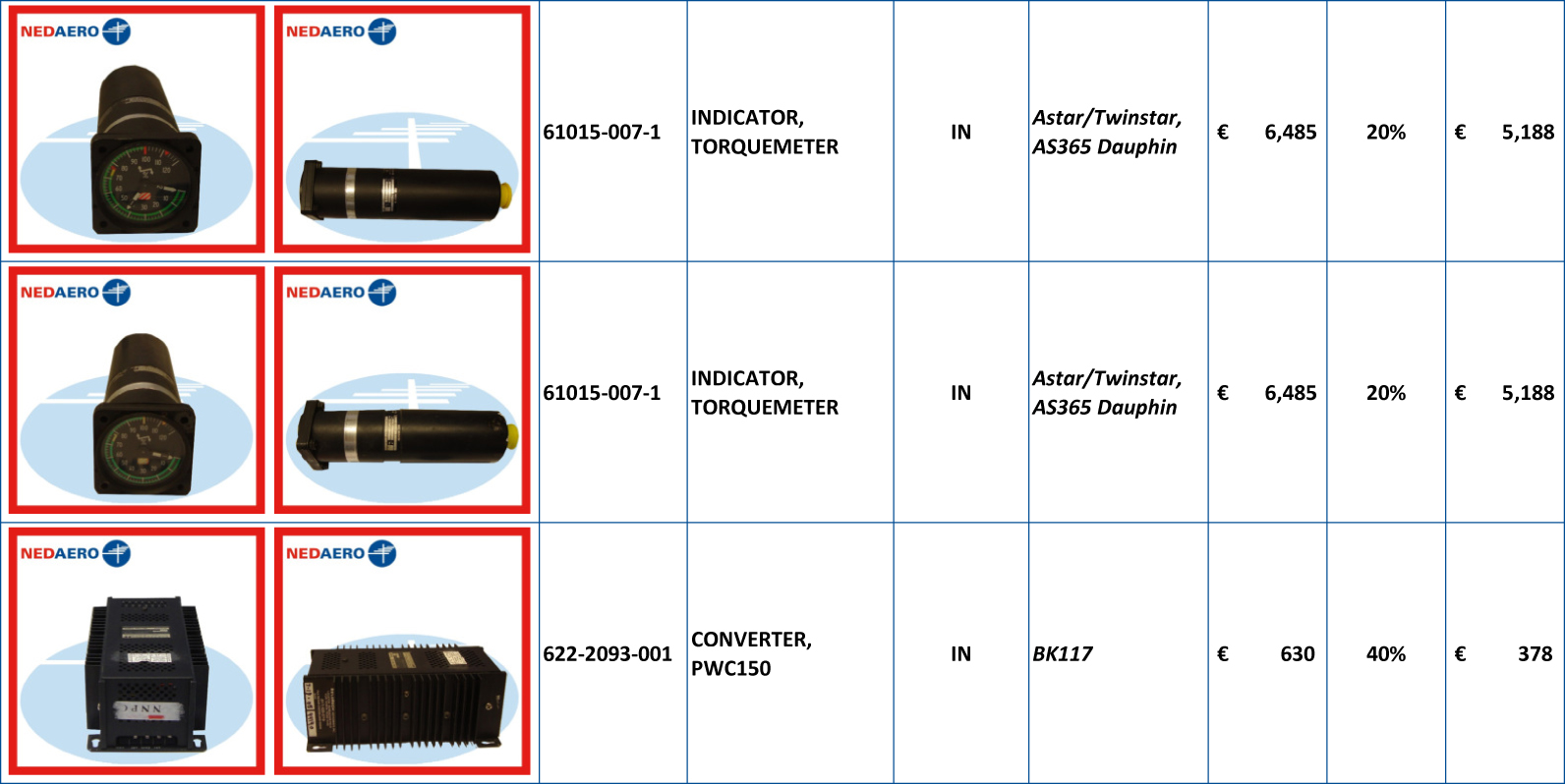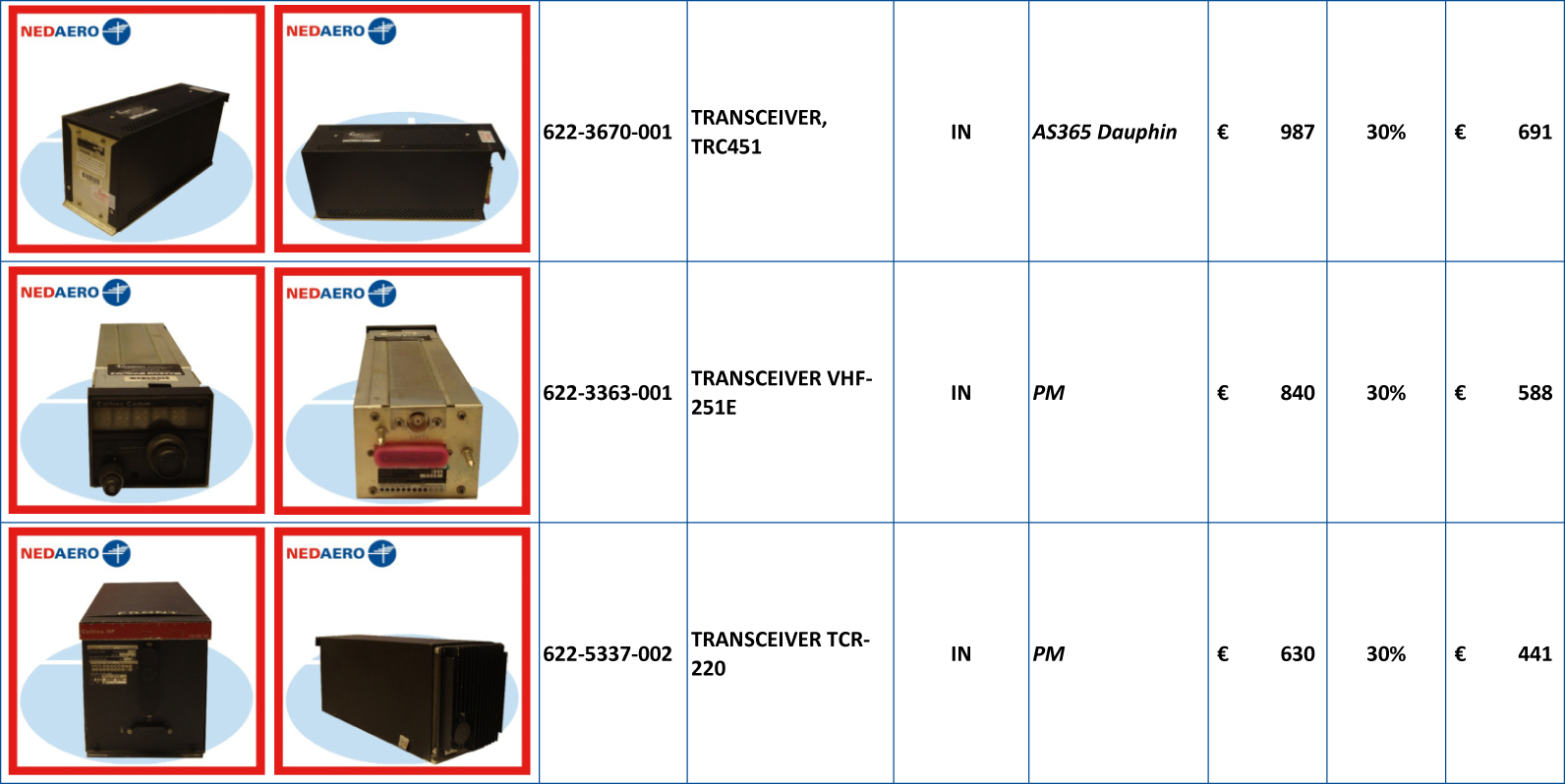 Photo's are for illustrative purposes only – Subject to misprints and visual compliance.  
---
D091-1  C11BC0080  1-1152TC  1-1152TC  986C12-5  A71-24210  1-1224BK  23081-043  23053176  418-00264-101  64818-303-1  38399-490-02  42960  7030C27  55670  RH21-13  071-1242-06  071-1242-01  2524644-31H  418-00487-003  61015-007-1  622-2093-001  622-3670-001  622-3363-001  622-5337-002  622-2080-011