NEDAERO provides integrated solutions for design, manufacturing and support of Fuel Management Systems. The scope of work can vary from licensed manufacturing of an individual Fuel Control Unit up to supply of a full system. For the past decades NEDAERO has been involved in Fuel Management Systems of military fighter aircraft as well as helicopters. This has brought to NEDAERO a wealth of experience which benefits our todays customers. In order to continuously improve our skills NEDAERO participates in several European Research Programmes. Development of an optical sensor for determination of oxygen content in fuel tanks is just one example of NEDAERO's focus on innovation.
Fuel Control Unit | F-16 Falcon
In 1976 NEDAERO Components (formerly Simmonds Precision) moved into the aerospace market as co-producer for BFGoodrich of the F16 Fuel Quantity Control Unit of the F16 fighter with the selection of the F-16 fighter by the Royal Netherlands Air force. First deliveries started in 1978 and the manufacturing of the F16 Fuel Quantity Control Units still continues for the next couple of years. Today we have delivered more than 4.400 units.
External Fuel Panel and Cockpit Fuel Panel | NH90
In February 1994 the NEDAERO Components & NLR team was selected to develop and deliver prototypes of the NH90 Cockpit Fuel panel and the External Fuel Panel as part of the NH90 Fuel Management System. After following the development of the serial production line started in 2003 with the first delivery in September 2003. Today we have delivered more than 325 shipsets.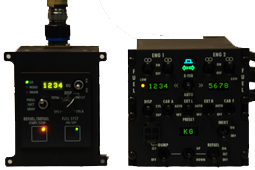 Please contact us to get more information about our Manufacturing services: gerrit.koene@nedaero.com or call ....