Robust Navigation Solutions Netherlands
Cluster of CGI, S&T, SkyDec and NEDAERO
---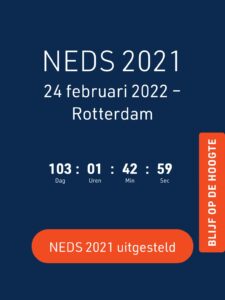 The NEDS 2021 has been postponed: https://www.nidvexhibition.eu/en/neds-2021-postponed/
---

We are delighted that the NEDS 2021 will again take place physically this year.
Meet us at booth E 5.0 at November 18 in Ahoy Rotterdam.
Who is the NEDS intended for?
The NEDS is intended for representatives of the government, industry and knowledge institutions. It is not open to the public. For admission policy, please view here.
---
About RNSN
RNSN is an initiative of CGI, S&T, SkyDec and NEDAERO, leading innovative Dutch companies that play a significant role in the development of military navigation systems. The specific competencies of the RNSN cluster are well recognized by various players across Europe. Dutch industry is specifically known for its skills and experiences in the field of system security, specifically Galileo PRS, and a variety of special navigation systems.
Upstream activities are a prerequisite to create the services market of critical military applications. Knowledge of the Dutch forces is an important asset and essential to be successful in military services development. It is important to note that involvement in de design and development of demanding systems is vital in the success of critical military-based application services.
Please contact us to get more information about our Fiber Optic Gyro solutions: gerrit dot koene at nedaero dot com.
Open the RNSN-leaflet to get info about the participating companies and their Navigation Solutions: