F-35 Aircraft Arresting System successfully installed at Volkel Air Base

At Dutch military air base Volkel Aircraft Arresting Systems have been installed in order to slow down and arrest F-35 aircraft in case of an emergency.
Monday last, the Operational Acceptance Test (OAT) has been successfully completed. Testing of the system has been performed by an F-16. The actual test program has been executed with different speeds. After the test the ceremonial transfer of the system has been done to the Air Base Commander of Volkel Air Base.
In 2019 NEDAERO has been selected by the Dutch Ministry of Defence for the delivery of the Aircraft Arresting Systems (AAS) and implementation at the Dutch military airbases.
These new Aircraft Arresting Systems are the replacement of the now out-dated systems which date back to 1985. The extensive project started in 2020 at air base Gilze-Rijen and will be executed in coming years on the air bases Leeuwarden, Eindhoven and Woensdrecht. The Central Government Real Estate Agency of the Dutch Government  is responsible for the infrastructure of the arresting systems, which means the construction of the pits in which the system is installed. Civil work at Volkel has been executed by Den Ouden. The new system highly contributes to the safety and is fully suitable for the just implemented F-35.
NEDAERO as main contractor of the project is distributor for SAFRAN-USA, world-wide market leader and manufacturer of the new Aircraft Arresting System (AAS). This successful combination met all the requirements set by the Dutch Ministry of Defence.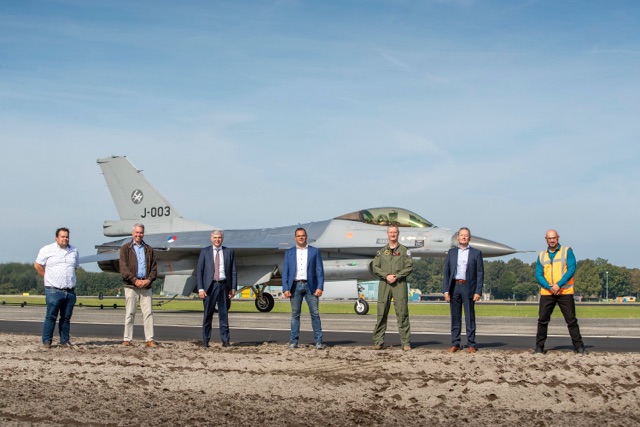 Photo's used in this article are gratefully acknowledged. Photo Source: Mediacentre Defence