Save time, decrease costs!
Download here our complete list of Exchange pool items.
Examples of exchange servo's (multiple servo's in stock):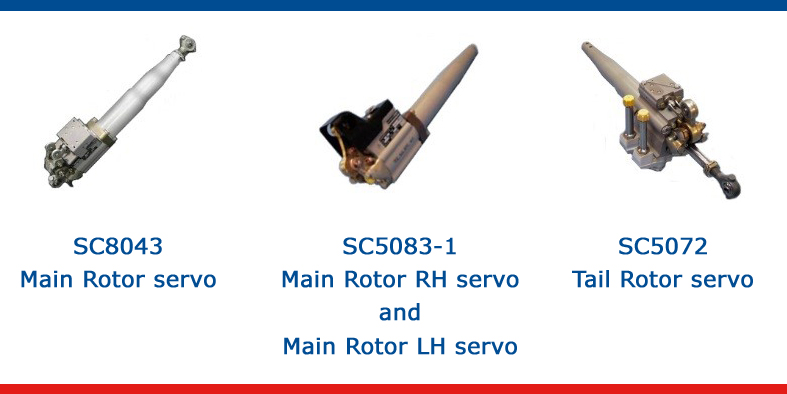 If you track aircraft components, serial numbers and exchange units yourself, it can cost you a lot of time.
Time that you rather would've spent on other activities.
NEDAERO has an Exchange pool from which parts immediately can be shipped.
Your benefits are:

Decrease helicopter or aircraft downtime due to maintenance

Reduce lead times

Reduce your inventory and inventory holding cost

Reduce time spent on managing repairs

We will make sure we have the right parts available.

NEDAERO has over 40 years of manufacturing and MRO experience. We can provide you with proactive advise and technical support to ensure the most cost effective support solutions are provided.
We are fully certified: AS9100 (ISO 9001:2015)/AS9110/AS9120, Part 145 EASA/FAA/TCCA.
To best serve the customer, NEDAERO has a dedicated 24/7-customer support team available in case of Aircraft On Ground situations.
Do you have a question about our Exchange pool items? Just contact us at repair at nedaero dot com or give us a call: ....
Our dedicated Customer Service team is there to assist you!
NEDAERO is distributor of Collins Aerospace avionics equipment. Also we are Authorized Collins Aerospace dealer regarding repairs.
More information about Collins Aerospace servos can be found on our dedicated website page.